A day in the life of Fitgirlxtina (YAS that's me!)
6:00 am - Wake up call! I turn off my alarm and set the phone down, making it a point not to scroll till I'm finished with my AM routine. Grab a water bottle, put on my favorite Fabletics set and head down to my home gym, or outside for a run if its nice. I sometimes grab a banana with almond butter before going but I don't mind doing fasted workouts. I'm 5 weeks into a new workout program & here's one of the circuits from the workout I did today.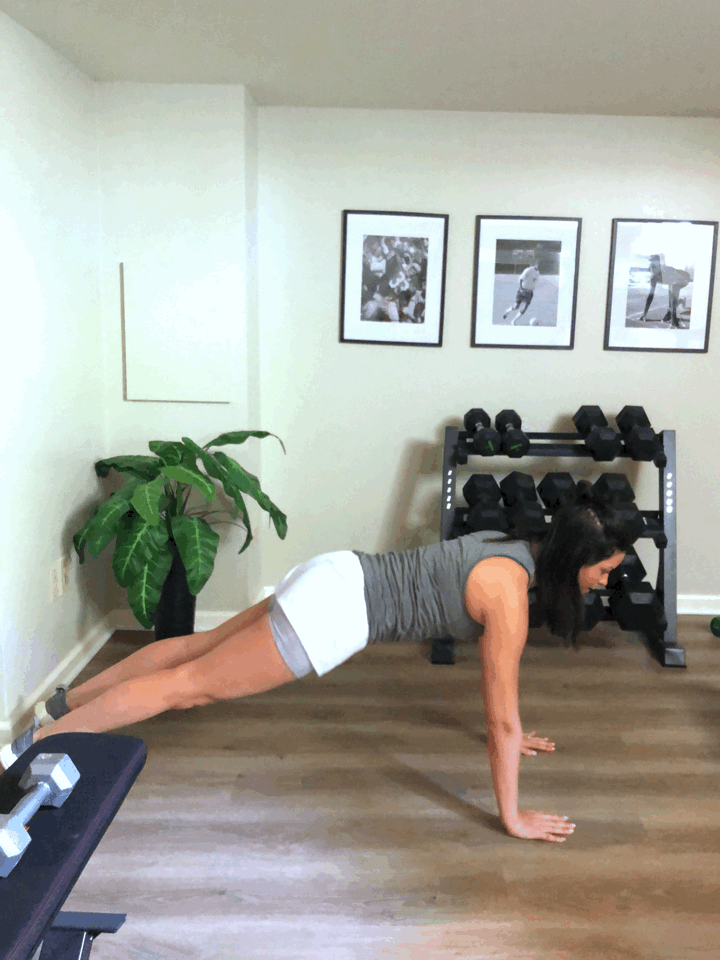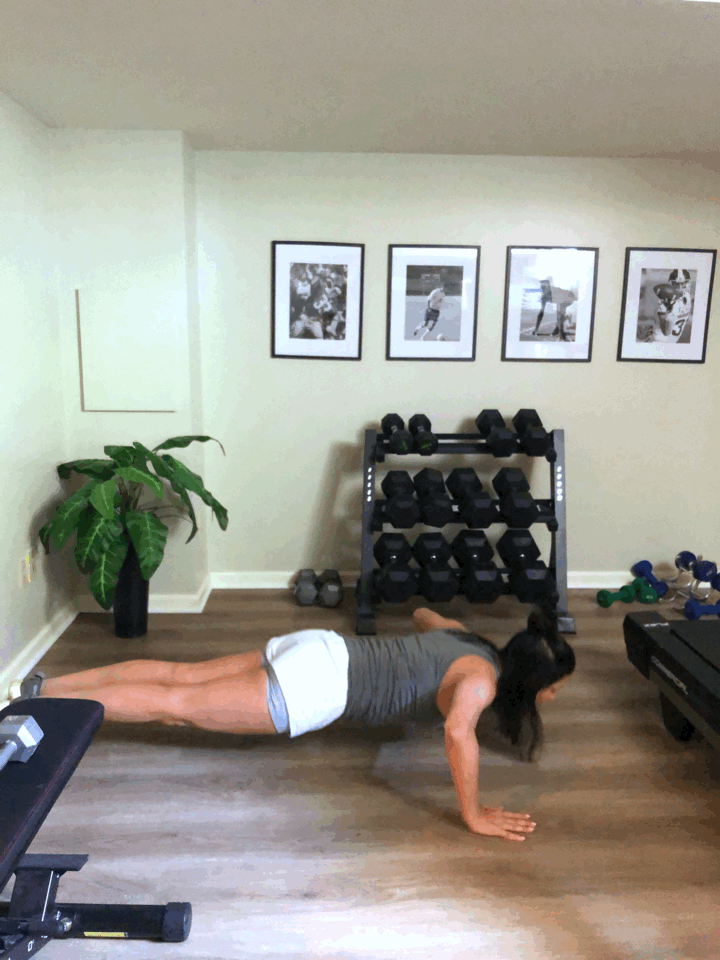 6x wide to narrow push ups
6:30- 7:00 - Sweat it out, take a shower, eat breakfast ((& drink my coffee)), get ready for work, and pass the baton to our nanny before the little guy wakes up!
8:00 – 3:00- Time for work. On my drive in I love listening to podcasts or audiobooks. One I'm listening to now is "The Go Giver". It's a great reminder before I start my day of caring for patients the reason why I got into dentistry. Of course I miss my little bubs while I'm away but getting to create healthy and beautiful smiles is so rewarding! The highlight of my workday today was creating a smile for a 13 year old patient who had lost his 4 front teeth to radiation treatment of his suborbital region when he was 3 years old.
3:30-6:00 - After a busy afternoon of dentistry I come home and get to spend time with my little mini & our two dogs. I typically spend this time catching up on things around the house: tiding up, laundry, dishes, ect.
6:30 Time to make dinner! Now that the weather's changed, we've been grilling so much and experimenting with different ways to cook food we'd normally make on a stove. It's tastier too! After dinner we go on a family walk! Our labs have a lot of energy and need a lot of exercise and it's a good time for my husband and I to catch up on our days.
8:00 Bedtime for baby & after that I might be finishing up on blogging work. I LOVE staying busy :)
9:00- My husband and I will probably be watching something on Netflix, we've been really into The Umbrella Academy lately and I can't wait to watch The Act on Amazon Prime.
10:00 - I go through my nightly oral hygiene and skincare routine and head to sleep, I have a preeeetty early morning after all ;)
Thanks so much for reading about my day! I'd love to hear in the comments how you stay active during your busy days!